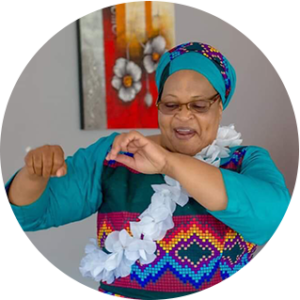 NTOMBITHINI NGWANE
TABLE CHARM DIRECT – EXECUTIVE DISTRIBUTOR
My name is Ntombithini Ngwane, I stay in eMpangeni. I joined TC Direct. in September 2018, l worked hard and listened, four months down the line I became a manager. A year later I became a distributor, come 2021 January I became an executive distributor. I thank TC Direct. for changing my life, I renovated my home, and I built my mother a house. I thank Michael Whitehouse for bringing TC Direct. to us to change our lives. I thank Zamashenge Buthelezi, l thank my mother manager Tusile Zikhali and I thank my area manager Nozipho Ngcobo. What I like the most about our company is that you can write your own cheque whether you are educated or not, you only need a hungry heart and a vision. I'm forever grateful for TC Direct.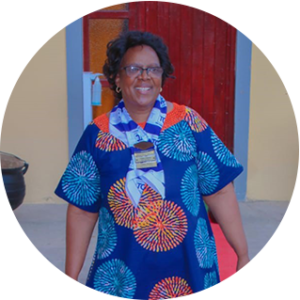 NOKULUNGA LETSOANE
TABLE CHARM DIRECT – DISTRIBUTOR
I joined TC Direct whilst I was a full-time employee at Standard Bank. I was a consultant for one year then I became a manager, after a year I became a distributor. Table Charm changed my financial life, I was able to buy a brand new car. When both of my daughters went to University, I was able to buy them cars. TC Direct helped me to achieve all my dreams and financial independence. I am a private banker thanks to the financial status I have through TC Direct; I no longer go to the bank; I have a personal consultant allocated to me by the bank. I can boldly say TC Direct is a Godly company that came to set the captives of poverty free. Halalaaa TC Direct Halalaaa.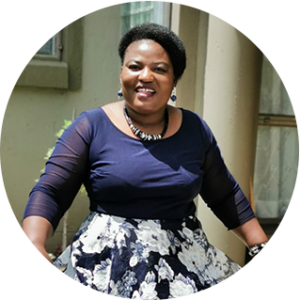 MARIA TSHEHLA
TABLE CHARM DIRECT – EXECUTIVE DISTRIBUTOR
Before I joined TC Direct I was poor, selling vegetables for living. I was staying in a RDP house but since I joined TC Direct in 2004 I managed to build a mansion, I bought 3 cars and with TC Direct I travelled to some of the most beautiful places around the world. I never knew that today I would be living my best life, but with TC Direct You can change your life too! I don't have a matric but today no one can notice that I didn't further my studies. Through TC Direct everything is possible.
GRACE NTARA
TABLE CHARM DIRECT – DISTRIBUTOR
I have been with TC Direct for 3 and a half years and it has changed my life in ways far beyond my wildest dreams. I'll say, being able to save R100K monthly is icing on the cake! Thinking of the Covid pandemic and the economic ruin it has brought, it's a blessing to be able to save so much monthly. I have managed to grow my teams through teaching and coaching them from consultant to distributors level as well as being there for them for every step of their business journey. I do 1-2-1s for new members and I do a lot of travelling to see my teams that are far. TC Direct has changed my life greatly because my kids attend very costly extra classes in a private school. Due to Covid 19, my children now attend school 2-3 times a week but mine still have the privilege to learn every day of the week. I have managed to take out huge education policies for my children, so they are covered for tertiary schooling. What I love about TC Direct is that it doesn't limit anyone; it doesn't matter when you joined or how old you are. Plus, TC Direct has employed more staff, field and office. We are always assured to have TCD staff ready to help and support everyone.
ANGEY MAHLANGU
TABLE CHARM DIRECT – DISTRIBUTOR
My name is Angelina Mahlangu, popularly known as Angey, from Kwamhlanga Mpumalanga. I have been with TC Direct for 23 years since 1998. TC Direct has drastically changed my life from working at the Department of Education to becoming a businesswoman who can financially do anything at any time without any struggle. I grew my business by doing home team meetings monthly. I recognize my top 5 consultants who paid on time and brought guests to a meeting. With time I became a distributor who shortly branched out a distributor from Limpopo, and another one from my province, Mpumalanga who then branched out another distributor. My rebates allowed me to send my kids to model C schools and to the universities of their choice. I was able to build the house of my dreams and drive cars I could only dream of coming from humble beginnings. What I love about TC Direct is that it takes you from nobody to somebody with no qualification required. With just hard work and consistency you can earn more than any respected professional. I've had the pleasure of flying to countries I had only seen in movies, Mauritius, Singapore, Bali, Phuket, Rome, Italy, and my favourite to date – America. To many more international trips & awards, let's keep pushing ladies, impossible is nothing! Halala TC Direct Halala !
ZAMASHENGE BUTHELEZI
TABLE CHARM DIRECT – DISTRIBUTOR
joined TC Direct in 2018, I became a distributor within a year. My dad was the sole breadwinner in the family, unfortunately, he passed away in 2016. Being a part of this company has made my family's lives very easy, life has never been the same again and they are living a life where they have nothing to worry about, financially. I've managed to buy myself a German car as my 1st car, something that I never thought I would ever own, What I love the most about TC Direct is that I know I've secured my kids future because even if I pass on they will continue with the company as their legacy which I'm building right now since I take every day as a new chance to change people's lives because I always have the end in mind! I thank God every day for this company. If you say the cost of living has become too high, start a business and you will feel how beautiful life can be without worrying about money.
MARY SIBANYONI
TABLE CHARM DIRECT – DISTRIBUTOR
I joined TC Direct in 1994 whilst I was still working for Pick n Pay in the accounts department. I started as a consultant, I became a manager in 3 months and became a distributor in 6 months. I then resigned from Pick n Pay to work full time with TC Direct. My life changed the same year after joining TC Direct. I was able to build myself 2 beautiful homes, one of them in Silverlakes. I was able to send my 6 kids to university. I grew my team by going wide and deep, branching out managers, assisting them in becoming distributors. I believe in duplicating myself. That is what I call the 'Power of MULTIPLICATION and Duplication'. During covid-19 my business escalated because I was able to sell more essentials and recruit people who had lost their jobs. I was able to buy myself my dream car – a Range Rover.
PRECIOUS NKADIMENG
TABLE CHARM DIRECT – DISTRIBUTOR
My name is Precious Nkadimeng, 24years of age, 6 years in the business. Through the business I've managed to be financially stable and live my ideal life, from being employed to being my own boss in TC Direct. I believe in teaching more than telling and duplicating myself all that as a result of self motivation. I've managed to buy myself a brand new car for my 23rd birthday, later that year I qualified to be the youngest Distributor in TC Direct, and I was one of the Top 100 Managers getaway in 2019. I love Table Charm, it has changed my life drastically and it has unleashed my true potential. #Highest Energy Wins
SPHINDILE DUMA
TABLE CHARM DIRECT – DISTRIBUTOR
Raising my kids alone was very hard in such a way that I even struggled to buy their needs. I had a dream of one day driving my own car and also buy my own house. I joined this wonderful business in July 2018 started as consultant and become a manager in September 2018. My dream was not growing alone but was also to see growth in my team as well.
MAKHOSAZANA NGCOBO
TABLE CHARM DIRECT – DISTRIBUTOR
"I joined TC Direct in February 2018, when I was working as a cleaner and I wasn't earning much. After becoming a manager in June 2018, I resigned and I now enjoy all the amazing exclusive benefits, incentives and training that TC Direct provides. My first rebate payment amazed me, I managed to pay my daughter's school fees that I was always struggling to afford at the time. Being raised by a single mother motivated me to work hard because I saw my mom struggling to raise my siblings and I with the small amount of money she was earning. I committed myself to making her proud of me and Table Charm Direct has made my dreams come true! I can afford to build her a big house and buy myself a car. I am really overwhelmed by this company; my life has changed for the better. Thank you, TC Direct, for taking me from zero to hero."